Charge Point Operators provide connectivity and management options for charging stations allowing the charging station host to make them available to drivers of electric vehicles. By means of a Charge Point Operator you get clear insight into use, costs and energy of all charging sessions.
In addition, at a glance it is clear whether there are any defects in one of the charging stations, so that a timely response can be made.
A Charge Point Operator or CPO provides a network of connected charging stations. The charging stations in your parking lot will be made available on the CPO platform after installation. This way you can manage them and make them accessible to your drivers.
The badges or RFID cards of the users are also managed via the CPO platform. These badges identify the EV driver and initiate and stop a charging session.
The customer can also export certain data as an Excel or PDF file on the platform. This gives the customer an overview of transactions or activities, or they can be integrated into their own management tools via the available APIs.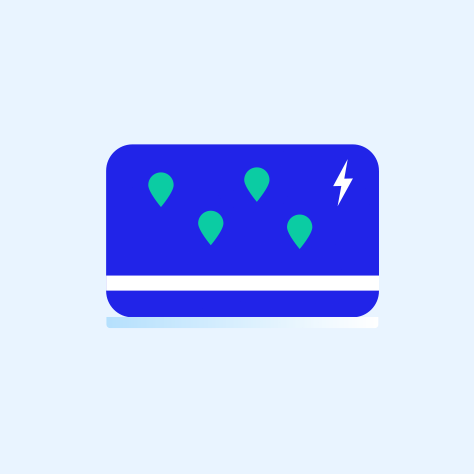 e-Mobility Service Provider

eMSPs can establish connections with CPOs, either directly through OCPI or indirectly through roaming hubs, to expand their charging network and provide more charging options to their customer base of EV drivers. With a CPO, the host of the charging station is the customer; with an eMSP, the driver of the EV car is the customer.